Price: $99.00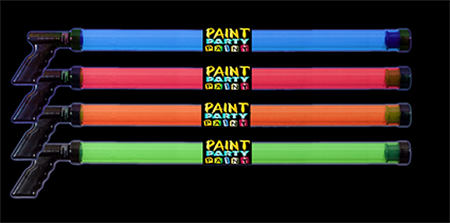 The powerful Water Cannon Guns (4 pcs.) are perfect for using in conjunction with our 5 gallon pails of paint. Just dip the gun in the paint and suck up the amount you want... THEN BLAST!
Not only is it really fun but these guns can shoot paint up to 50ft so getting the crowd soaked isn't going to be a problem.
Each Set comes in a case pack of 4 guns (4 different colors) so you can use these to set up your 5K paint run stations or for blasting the crowd from the stage or 4 corners of the room.
PLEASE NOTE: ALL SALES ARE FINAL. Please refer to our Shipping and Returns notice here.
Result Pages: 1 Displaying 1 to 2 (of 2 products)